Lovingly cared for and wonderfully move-in ready, this inviting tri-level home is nestled in a fantastic, commuter-friendly Auburn location! Close to Interstate-5, parks, restaurants, outdoor recreation and much more, at 29210 37th Place S, Auburn WA, 98001, a myriad of conveniences are all within reach. Tucked away on a cul-de-sac, this 1,680-square-foot home includes 4 bedrooms, 1.5 baths, a beautiful yard and garden, and much more! This Auburn treasure is listed for $305,000.
Just in through the front door, this home's warm atmosphere welcomes you in to relax and live the life you've imagined! Boasting eye-catching hardwood floors and a fireplace that's ready for cozy evenings spent snuggled up with loved ones, the living room is designed for lively evenings spent entertaining or quiet evenings in enjoying a good book and a glass of wine. Head towards the back of the home to find the adjacent kitchen and dining area, an open-concept space packed with convenience. Ample cabinetry in the kitchen and built-ins in the dining nook ensures there's plenty of room for storage and showing off your favorite dishware.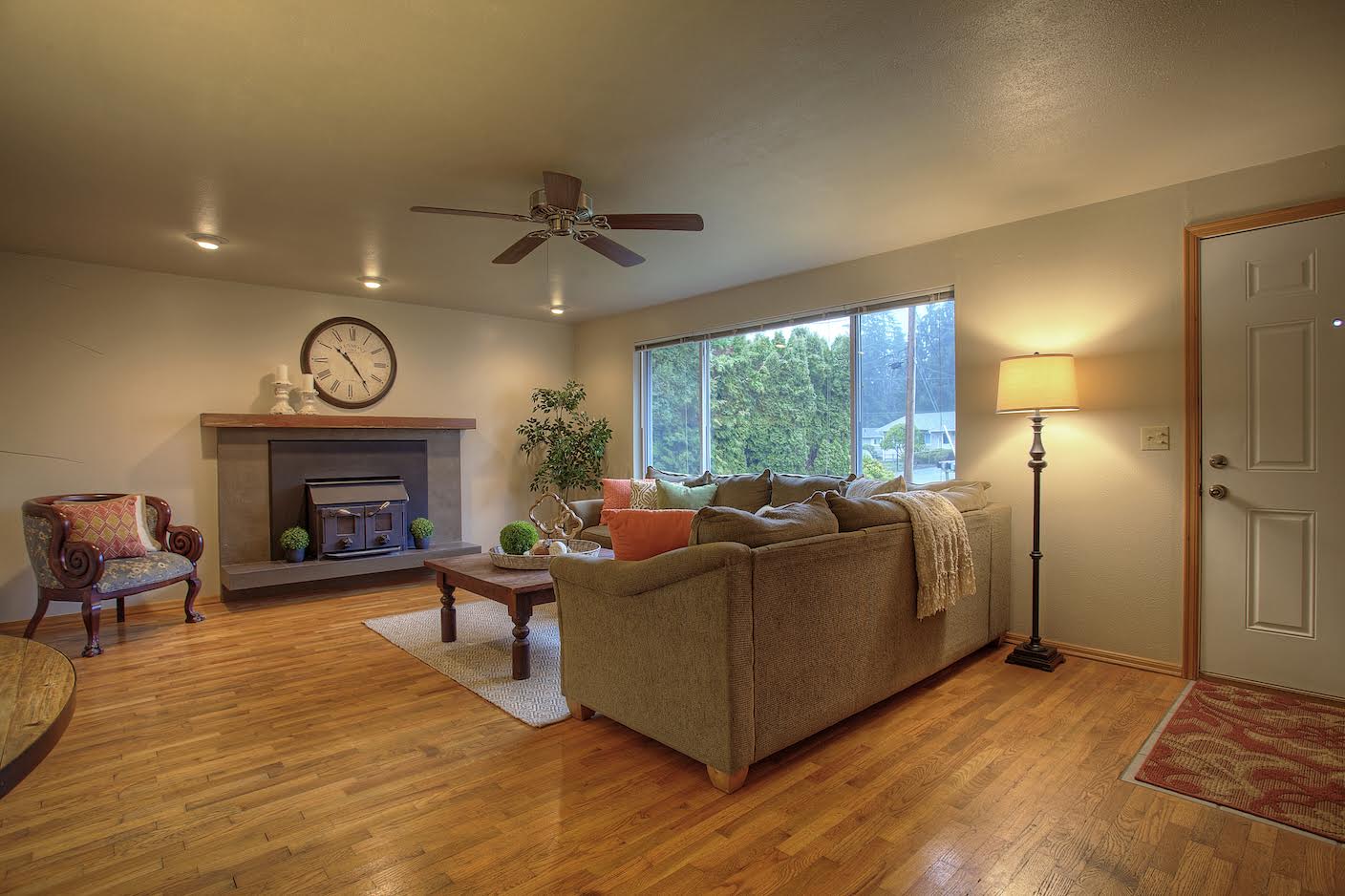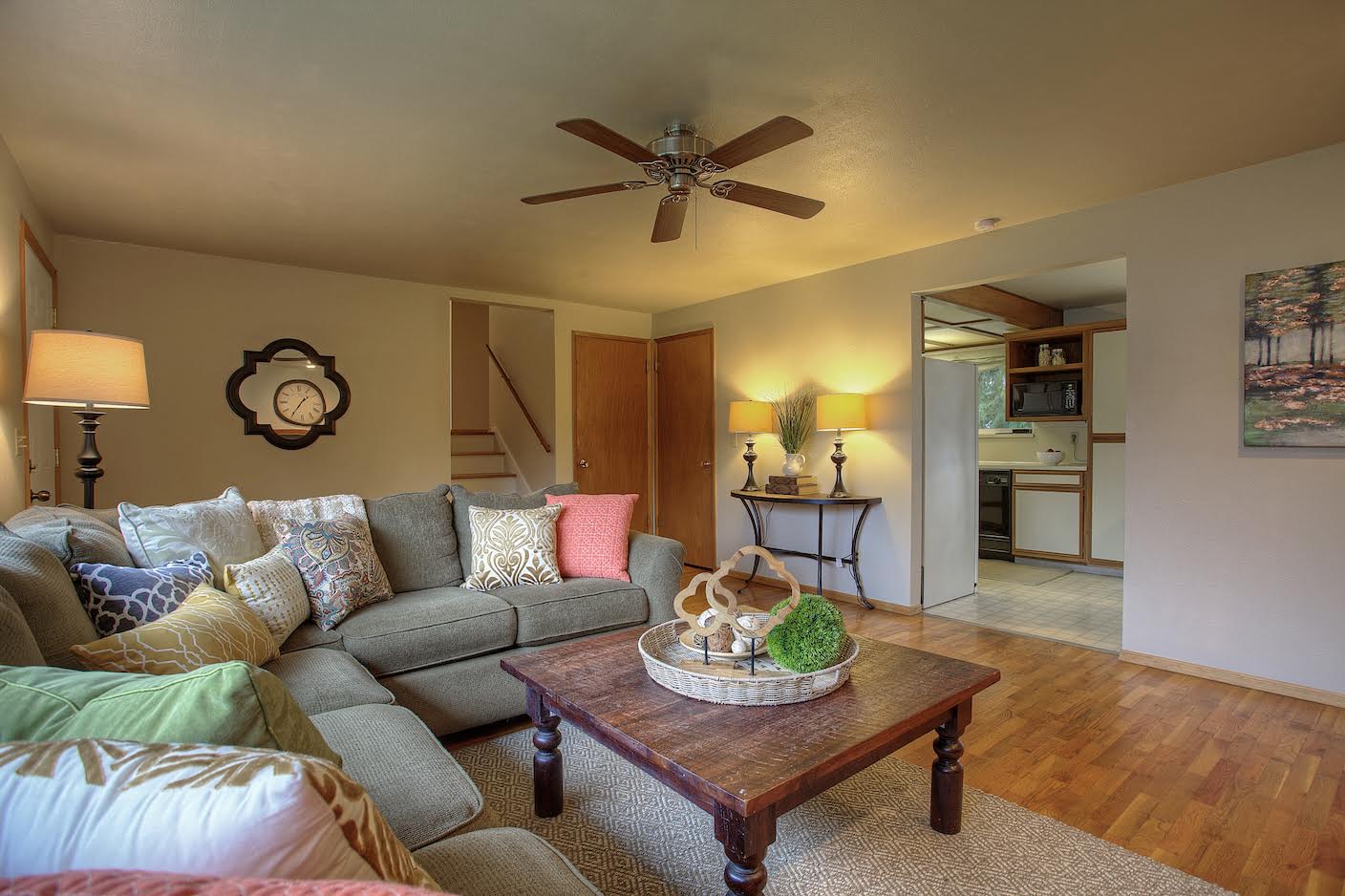 Sliding glass doors offer direct access to the backyard, a lush haven that's a gardener's delight! A deck and patio show off the perfect spot for a barbecue and some patio furniture—this outdoor oasis is just waiting to be transformed into the perfect summertime hangout. Add in a colorful outdoor rug, a string of firefly lights, and vibrant flowers to create the ultimate retreat. A greenhouse and several raised garden beds provide space for cultivating your very own vegetable garden—imagine the farm-to-table meals you'll be able to whip up and enjoy from the comfort of home!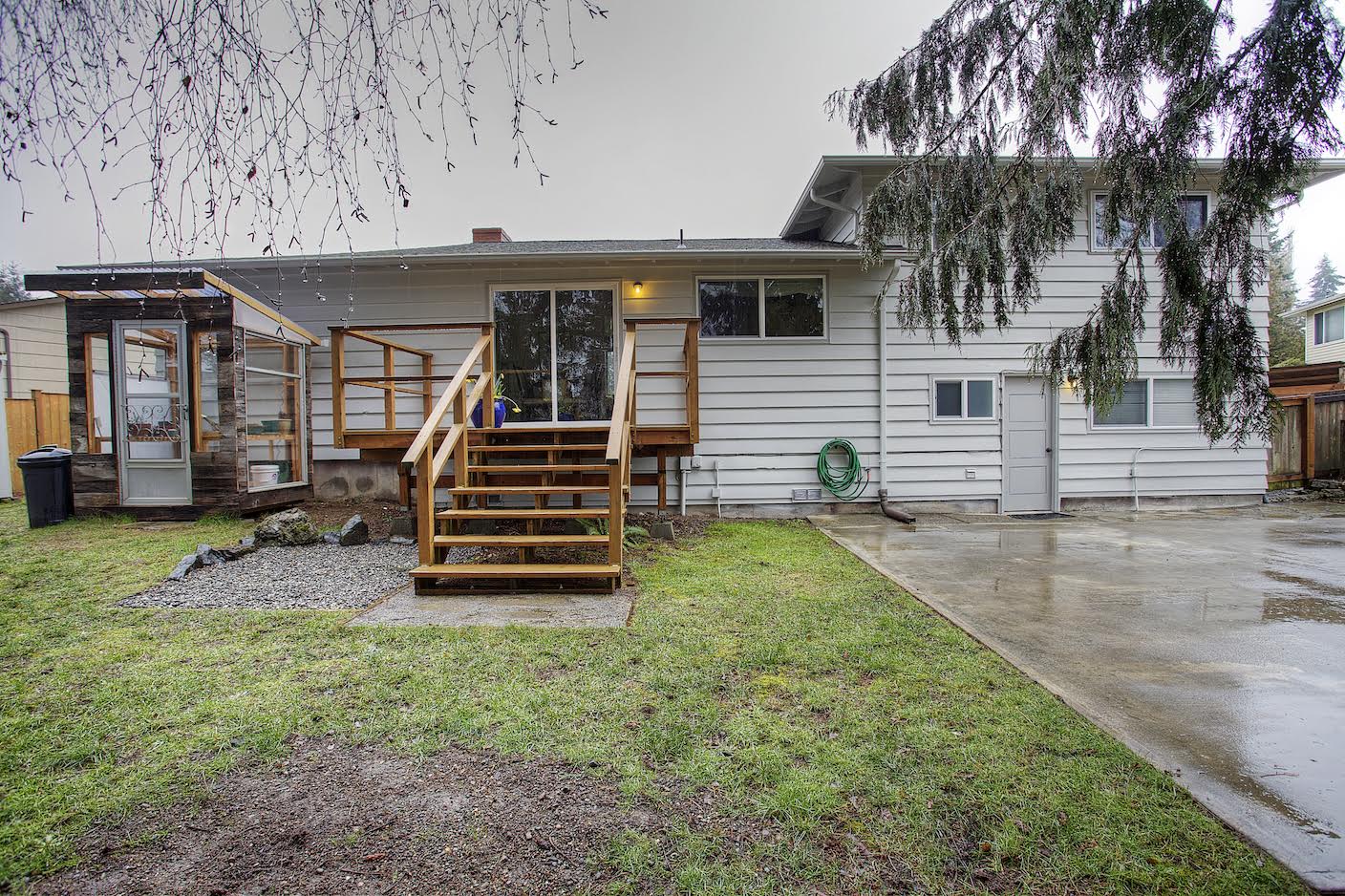 When it's time to unwind, 4 bedrooms offers privacy and space you call your own. Find even more space downstairs—this versatile area features a fireplace and a separate entrance. Transform this space into an office, recreation center, or even a guest suite—the possibilities are endless!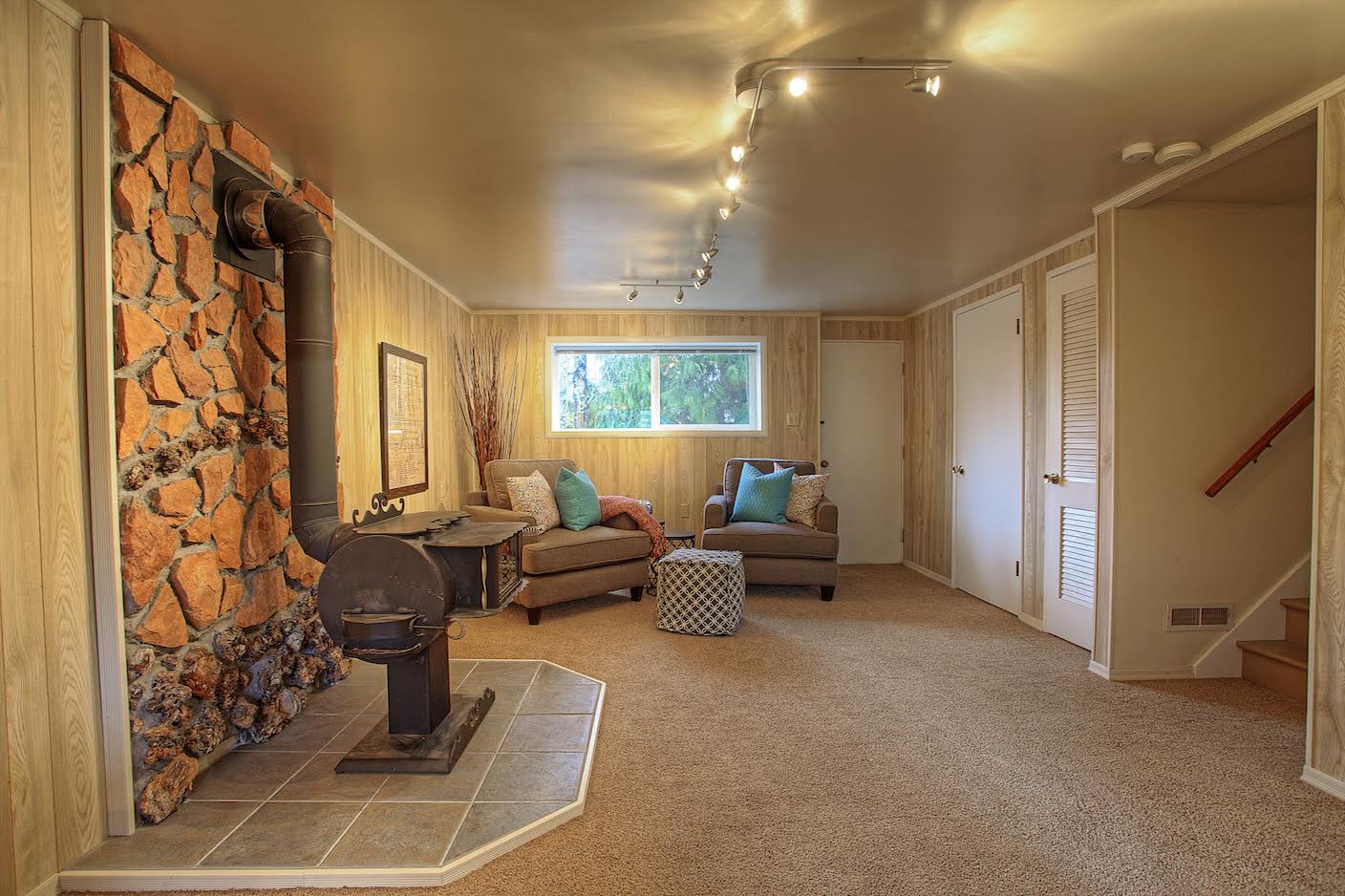 Living in Auburn
Located in a convenient Auburn location, at 29210 37th Place S, Auburn WA, 98001, you're close to a long list of city conveniences as well as opportunities for enjoying the scenic outdoors! For those who commute, Interstate-5 is a quick 9-minute drive from home, making it easy to head north to Seattle or south towards Tacoma. Boeing, the airport, and lots of opportunities for shopping, dining, and more are within reach. For shopping, hot spots like the Auburn Super Mall and Valley Harvest International Market (just 2 miles from home) are close by, and Federal Way (just 4-5 miles away) is home to local favorites like Marlene's, Trader Joe's, Steel Lake Park, and a movie theater.
Locals also love heading to Dash Point State Park, Lake Tapps, Auburn Golf Course, Lake Dolloff for fishing (just a 3-minute drive from home!) or to the High State Blueberry Farm (less than 1 mile from home!) to spend some quality, scenic time outside!
Interested in learning more about this listing? Contact REALTOR® Holly Tacker online here or give her a call/text at (253) 226-8124. You can also contact REALTOR® Jasmyn Jefferson online here or give her a call/text at (253) 297-2637 to learn more!